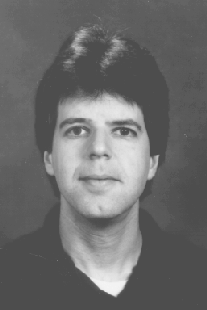 Gabriel Robins
, assistant professor of
computer science
, has become the first U.Va. faculty member to win a
Packard Foundation
Fellowship, one of the nation's most prestigious and amply funded unrestricted grants for young science and engineering faculty. Robins was recognized for contributions to science, including research on the design and performance of very large-scale integrated circuits, said David Packard, chairman of the foundation and co-founder of
Hewlett-Packard
. Over the next five years Robins will receive $500,000 for use in scientific research from the David and
Lucile Packard Foundation
.
"Many of the most important technological contributions of this century have come from university faculty members who began their research early in their careers and have worked in their area of interest for a long time," said Packard. "We want to nurture this kind of research." Yale's dean of engineering Allan Bromley, a member of the fellowship review panel, calls the Packard Fellows "among the brightest group of young people in the nation, if not the world."
"Great researchers are great in part because they pick the right problems," said James M. Ortega, chair of the Department of Computer Science. "Gabe has done this in the past, as evidenced by the academic recognition he has received, and also by the commercial adoption of some of his software, a potential patent, and reports of his work in the popular press."
A member of the SEAS faculty since 1992, Robins earned his Ph.D. in computer science from UCLA. He is the author of a book and author or co-author of more than 40 articles. As a member of the Defense Science Study Group, a key advisory panel to the U.S. Department of Defense, he regularly consults with top government and military leaders on future science and technology issues. Besides the Packard Fellowship, he has received a National Science Foundation Young Investigator Award, a University Teaching Fellowship, an All-University Outstanding Teaching Award, and other honors. He is also U.Va.'s top-ranked nominee for the 1996 NSF Presidential Faculty Fellowship.
Crediting his colleagues for support in his work, Robins said, "I have benefited from a lot of good advice from senior faculty. They possess excellent long-term vision and invest heavily in young faculty development, which is why our department has been improving so rapidly in recent years. I see my research as part of a team effort."